Celebrating Maine's role in American art, the Farnsworth Art Museum offers a nationally recognized collection of works from many of America's greatest artists.
With more than 20,000 square feet of gallery space and more than 15,000 works in the collection, there is always something new on view at the Farnsworth. The museum has one of the nation's largest collections of works by sculptor Louise Nevelson. Its Wyeth Center features works by Andrew, N.C., and Jamie Wyeth. The Farnsworth's library is also housed in its Rockland, Maine, campus. Two historic buildings, the Farnsworth Homestead and the Olson House, as well as Julia's Gallery for Young Artists complete the museum complex.
The Farnsworth is open year-round as the only center dedicated solely to American and Maine-inspired art. Through our remarkable collection, inventive exhibitions, wide-ranging intellectual resources, and energetic educational programming, visitors from around the world gain a deep appreciation of the ongoing story of Maine's role in American art.
---
History
In the 1840s, William Farnsworth opened a general store in Rockland. He quickly became involved in the limestone industry, a staple of the local economy. By the 1850s, William owned not only the store, but also interest in limestone quarries, kilns to process the lime, and numerous schooners to ship it. He had a number of real estate holdings throughout the city and was the founder and president of the Rockland Water Company.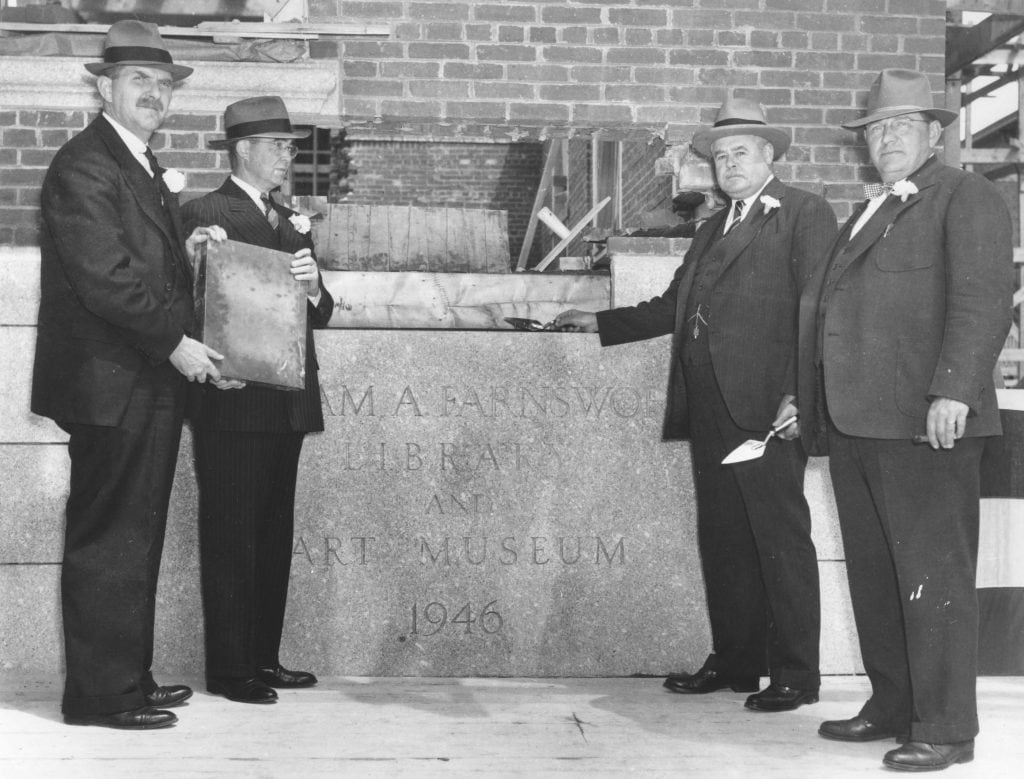 William (1815-1876) and Mary (1816-1910) had six children: Josephine (1837-1907), Lucy (1838-1935), James (1841-1905), Willie (1849-1856), Fannie (1852-1877), and Joseph (1858-1863). Of the three youngest, only Fannie lived to adulthood. Of the eldest three children, Josephine and James married but neither had children. Lucy never married. She outlived her siblings by 28 years and her mother by 25. After their deaths, Lucy continued to live in the family home, where she died in 1935 at age 97.
Thanks to a generous inheritance from her father and brother James, and to her own business acumen, Lucy left a sizable estate. She directed that the bulk of it be used to establish the William A. Farnsworth Library and Art Museum (now known simply as the Farnsworth Art Museum) as a memorial to her father. The museum officially opened in August 1948.
---
Mission
The Farnsworth's mission is to celebrate Maine's role in American art.
---