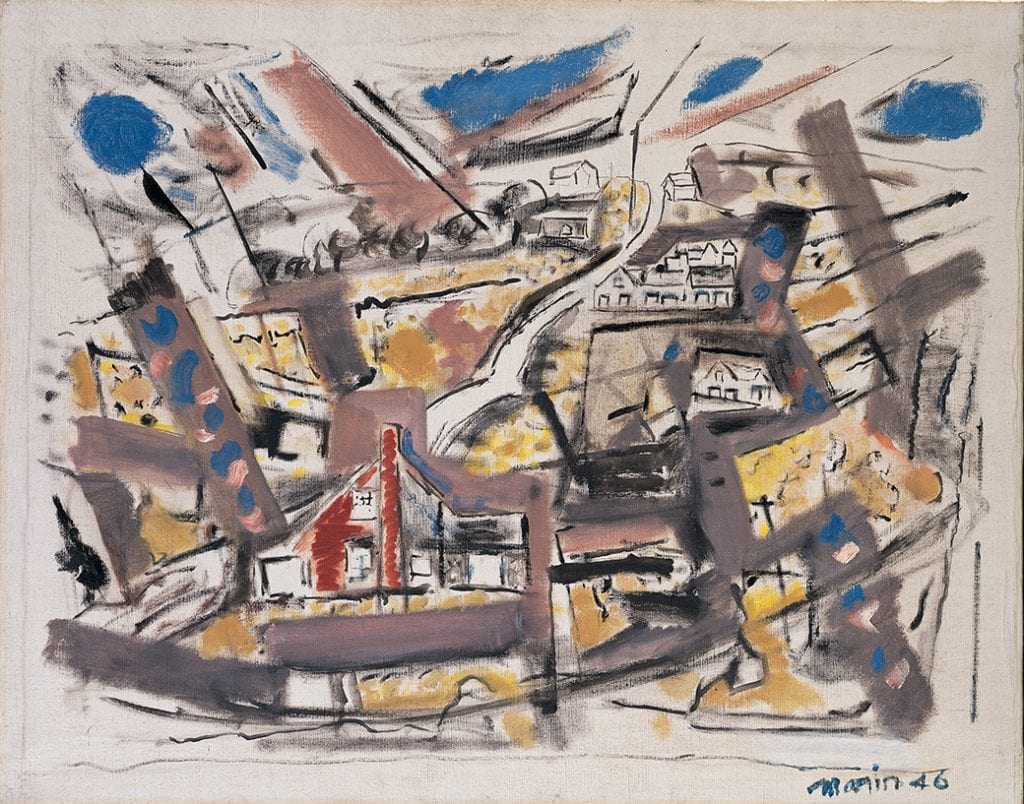 QUESTION:
This artist was a Modernist painter whose work bordered on abstraction. His paintings can be characterized as an exploration of movement and influenced Abstract Expressionism, but New England landscapes, especially the Maine coast, were regular subjects. He was voted America's greatest artist in 1948, although he was largely forgotten after his death a few years later.
ANSWER: John Marin
John Marin's work, like many twentieth-century modernists, balanced realism and abstraction, and continued to find inspiration in the natural world. Marin established himself as a watercolorist both of urban New York scenes and, beginning in 1914, of Maine landscapes and seascapes. He remained inspired by Maine and its hardworking inhabitants until his death in 1953.
View more works by Marin in the Farnsworth's collection.
« Previous Post | Celeste Roberge: Chaise Gabion
Berenice Abbott: Lumberjack, Great Northern Paper Company | Next Post »