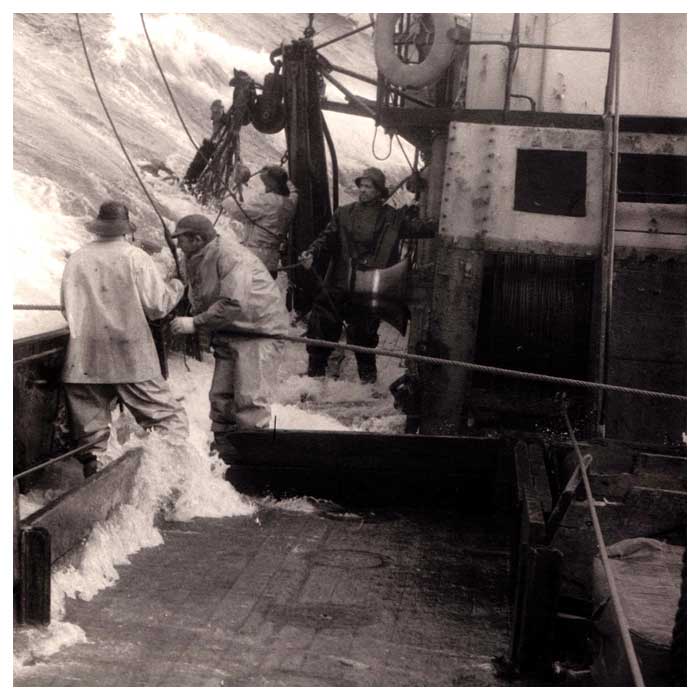 Who is this artist?
This artist was born in Quincy, Massachusetts in 1913 and moved to Maine in 1926. They were the only child of Finnish parents who lived on Dodge Mountain in Rockland on a blueberry farm that overlooked the Penobscot bay. In 1937, this artist attended art school which led to a job as an effects illustrator, working for Walt Disney Studios, Silly Symphony and Sound Cartoons in Burbank, California. A short while later, this artist focused on photography taking a job as a photojournalist with the Black Star photo Agency in Manhattan. Soon their photographs were appearing in Life Magazine and National Geographic, a storyteller with a camera. Success allowed this photographer the freedom to return to Maine, continually revealing the power of the ordinary through photographs of farmers, fishermen, loggers, rural school children and rugged landscapes.
We celebrate this artist on November 25.
Who is Kosti Ruohomaa?
Kosti Ruohomaa was an award winning photojournalist who shot iconic portraits of working Americans. He grew up in Rockland and graduated from Rockland high school. He attended art school before leaving Maine to work for Walt Disney Studios. Ruohomaa then specialized in photography working in Manhattan with Black Star Agency as a photojournalist. His iconic images appeared in Life Magazine, National Geographic and Ladies Home Journal. The style he cultivated was elegant, mysterious and sometimes funny. Ruohomaa became an excellent storyteller. He worked with Andrew Wyeth in the 1950s. They were friends who shared a natural admiration of depicting Maine residents with honesty and dignity. Wyeth called him Maine's best photographer. Kosti Ruohomaa seemed acutely aware that his work captured a way of life in Maine that was rapidly fading, capturing residents, often at work, winter nights, and Maine's rugged coastal landscapes with a poetic sensitivity. Kosti Ruohomaa sadly died of a stroke at the age of 47 in 1961.
.
« Previous Post | Artist Trivia: N.C. Wyeth
Meet the Team: Facilities Manager Reggie Mongeur | Next Post »