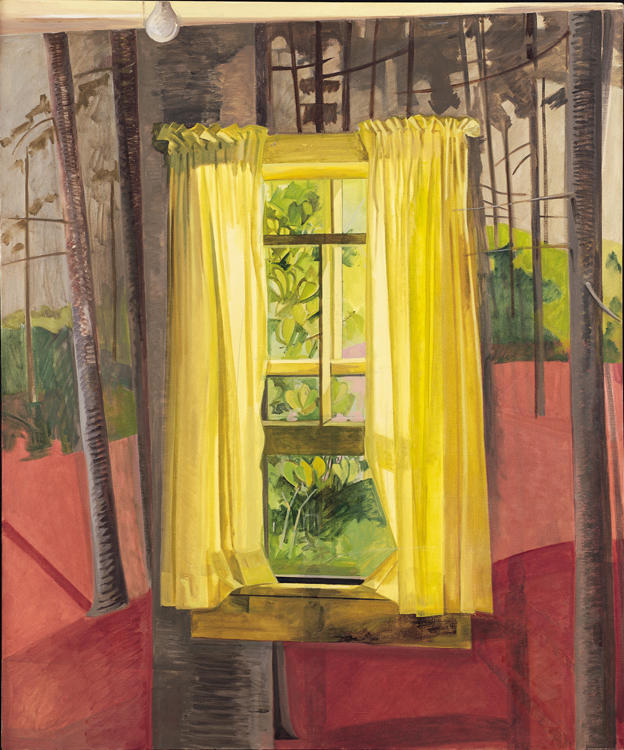 Who is this artist:
This artist was born and grew up in Monclair, New Jersey, trained in New York City, and was a founding member of Tanager (1952-1962), one of the 10th Street artist-run galleries in the Greenwich Village epicenter of Abstract Expressionism. It was painter Alex Katz, a classmate at Cooper Union, who introduced this painter to Midcoast Maine and the Lincolnville area. The artist depicts their everyday surroundings at each of the places they've lived, translating their observations directly in paint on Masonite panels. This painter's remarkable body of work blends abstraction with representation. The artist has taught at Brooklyn College and Skowhegan School of Painting and Sculpture, and celebrates a 95th birthday this Earth Day, April 22, 2022.
This artist is:
Lois Dodd
Lois Dodd long ago left Lincolnville for a home in Cushing where she paints every summer, often in the company of fellow painters. Some of whom join her in painting at night, setting up before the sun has set and adjusting to the darkening sky. Her first retrospective was in 2013 in Portland, 'Lois Dodd Catching the Light'.  At the time art critic Roberta Smith wrote of Dodd, "she always searches out the underlying geometry, but also the underlying life, and the shear strangeness of it all."
Smith also stated, "Lois Dodd paints with an insistent, sometimes daring economy. She has spent some 60 years making images of her immediate surroundings, and each painting seems to go emphatically as far as she thinks it should and no further. No frills attached."
We celebrate Lois Dodd as she turns 95th on April 22, 2022.
« Previous Post | Meet the Team: Docent Carter Jones Meyer
Welcoming Students Back to the Farnsworth! | Next Post »