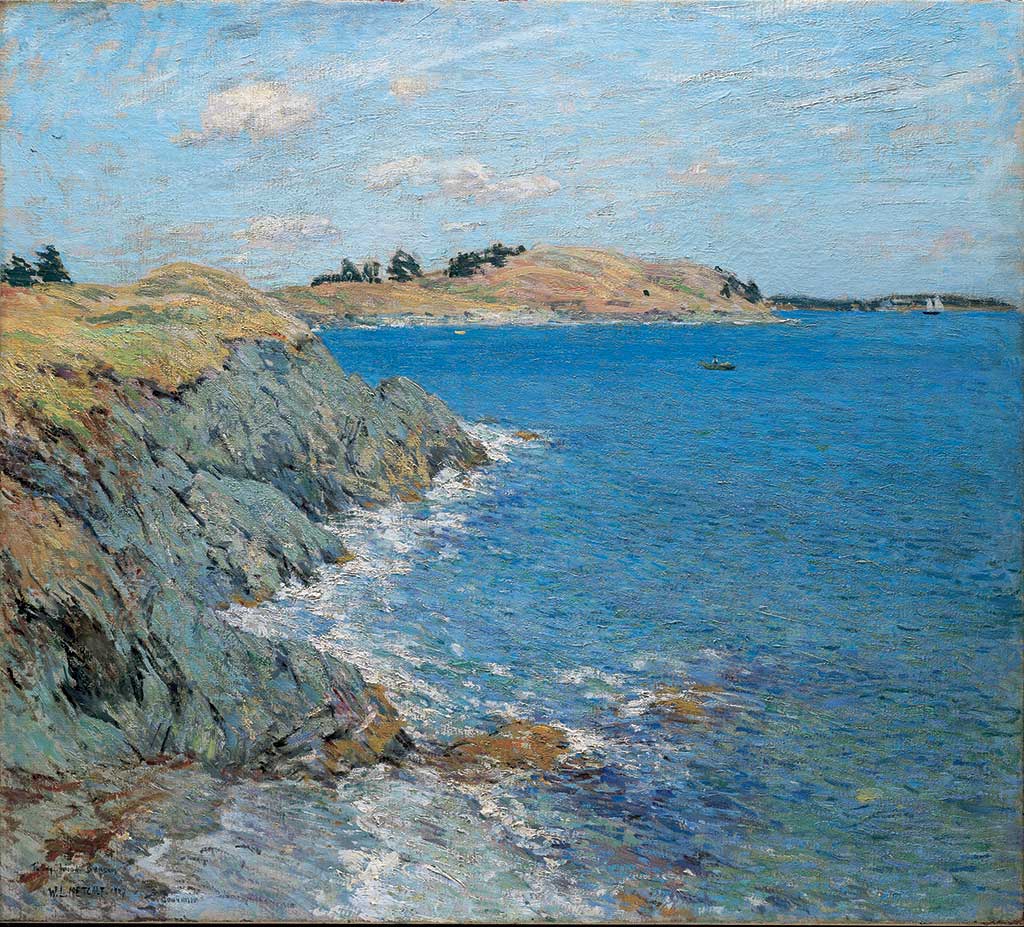 Who is this artist?
Born in 1858 in Lowell, Massachusetts, the painter moved to Maine at the age of five, eventually returning to Massachusetts. The artist trained as an apprentice to a wood engraver before developing as a portraitist and landscape painter at the School of the Museum of Fine Arts, Boston.  After studying in France from 1883-1889, upon returning to America, the artist taught at the Arts Students League and Cooper Union in New York City and exhibited with the group known as The Ten,  progressive American Impressionists, among them, John Henry Twachtman, Childe Hassam, and Frank Benson.  The painter's work emphasized light-filled, loosely brushed landscapes. We celebrate this artist on the day of their birth, July 1st, .
Who is Willard Metcalf?
Willard Metcalf'scareful draftsmanship provided the foundation to be commissioned y Harpers and Century Magazines as an illustrator whose drawings once highlighted Zuni Indians. He later acquired an understanding of French Impressionism through  study of the work of Claude Monet. Yet, he was an American painter. While he absorbed Monet's theories he built on them to create works of surface compositions that appeared to "shimmer with brilliance."
In 1904, he spent a year in retreat in the Maine woods and referred to this period as his 'Impressionist Renaissance'. He became dedicated to painting the New England landscape with vibrant and expressive brushwork.
On July 1st we celebrate Willard Metcalf.
« Previous Post | Meet the Team: Susan Strauss
Artist Trivia: Ashley Bryan | Next Post »