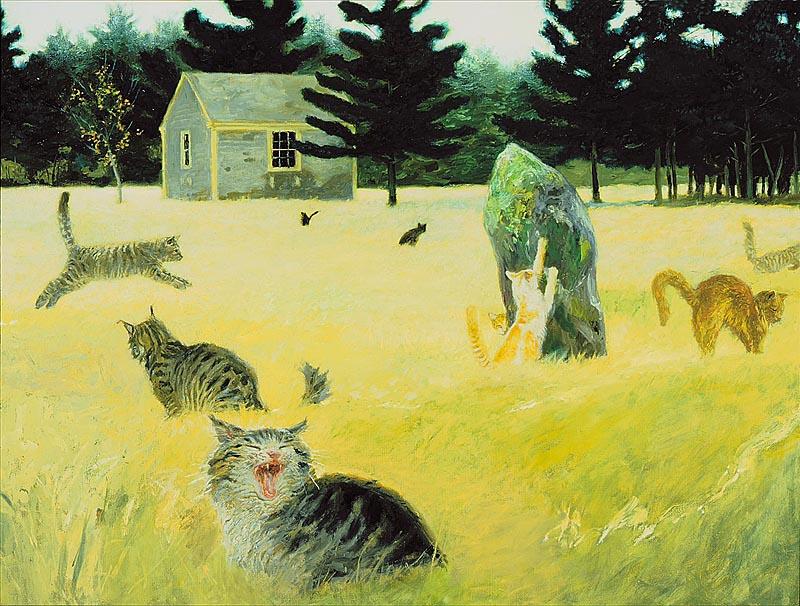 Guide to looking
When viewing art, allow a few minutes just to observe. Careful observation allows time to use all the senses, become engaged, and notice things missed at first glance. Make a list of everything observed: objects, colors, shapes, patterns, as well as the feelings that the work conveys to you.
Guiding Questions:
What is happening in this painting?
How many cats can you find?
How would you describe the mood of the cats?
What do you wonder about it?
Suggested Activities:
Write a story about what you imagine is happening in this painting. Create names and personalities for the cats.
Draw or paint your pet doing a favorite activity. What kind of mood does it portray about your pet?
Share your creations with us by uploading your finished work below!
For more information on this artwork, visit the Farnsworth Art Museum Collection website:
https://collection.farnsworthmuseum.org/objects/4174
Artist: Jamie Wyeth
Title: Maine Coon Cat
Year: 1998
« Previous Post | Recipe: Chocolate-Covered Strawberries
How to Make Egg Tempera | Next Post »