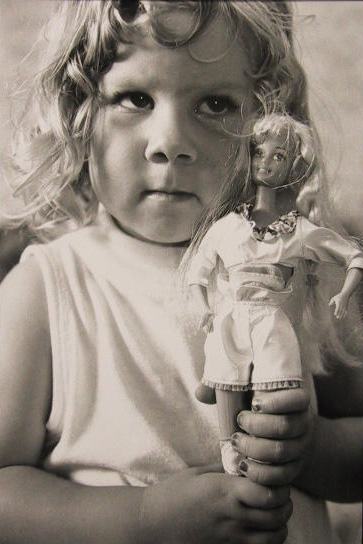 PATRISHA MCLEAN: Curbside Delivery of Hope
Patrisha McLean is a writer and photographer specializing in portraits of children, both in her personal artwork and as a commissioned photographer. Her work has been exhibited in galleries and museums across the country and her work is in the collection of the Farnsworth Museum. Mclean is also an advocate for the survivors of domestic abuse. Her divorce about four years ago freed her to focus on social justice. She documented children living in a garbage dump community in Guatemala, created portraits and stories on homeless people and recovering drug addicts in the Midcoast Maine community, and has led fund-raising efforts for the Knox County Homeless coalition. Today, Patrisha Mclean uses her art to foster compassion and to break stereotypes around the difficult topic of intimate partner violence.
ANNELI SKAAR: Your work is part of the Farnsworth Collection, and is also featured in the Farnsworth's recently released collection book. As a photographer and artist, you've been able to use your unique talents and artistic voice as a photographer to champion important causes. Tell me about Finding Our Voices.
PATRISHA MCLEAN: I photograph portraits of survivors of intimate partner violence, from all over Maine, all demographics. We are up to 20, and I would like to get to 40 so we can bring this project to Portland and line the downtown streets with faces and voices of 40 of us. THAT would make an impact! I am also photographing the 70-plus Midcoast Maine storefront windows in which these survivors peer through in 4′ x 2′ banners in the Finding Our Voices: Let's Talk About It campaign.
AS: Can you tell me about the importance of Finding Our Voices, right now during this pandemic?
PM: As Finding Our Voices was gearing into being a non-profit (status pending), COVID-19 was also gearing up, and with it the danger to women and children living with angry, controlling and violent men. During COVID-19 there is additional danger to this group: There is no relief of work or school, or even a drive or walk for errands; a victim can't knock on a friend's door or sleep on a friend's couch if she needs to a night away. Advocates have stopped face-to-face meetings, and courts have drastically cut back on services. There are hardly any rentals available if she needs to leave, and no hotel rooms. Finding Our Voices has kicked into gear to marshal the creative expression of local artists and support of business community to get our message out in our special way in these special times.
AS: It's so great that so much the community is offering their unique platforms to spotlight this important campaign. What has been the response in general?
PM: A Finding Our Voices exhibit was scheduled for Zoot, in Camden, in May. When the COVID-19 lockdown threatened this, I realized we needed to bring the message outdoors. I knew it had to be big in order for people to see as they were driving by. I am working to try to mitigate the situation for these women and children with the help of our community's artists and businesses. Our collaborative projects include the Let's Talk About It window-banner campaign, a mass mailing sponsored by Camden National Bank, a Survivor Speaks radio program for WERU, and a short film on the banner project directed by Rockland's supremely talented Daniel Quintanilla.
From Main Street on Vinalhaven to Main Street in Ellsworth, the banners are coming up in the windows. Truly, my heart is bursting from the community support, but also bursting for every victim and survivor of intimate partner abuse–of which there are many more in our midst than anyone realizes.

For more information go to www.FindingOurVoices.net
« Previous Post | In Celebration of Earth Day: Poems and Images from the Farnsworth
Fannie and Willie Farnsworth | Next Post »