Explore the home of the Farnsworth's benefactor Lucy Copeland Farnsworth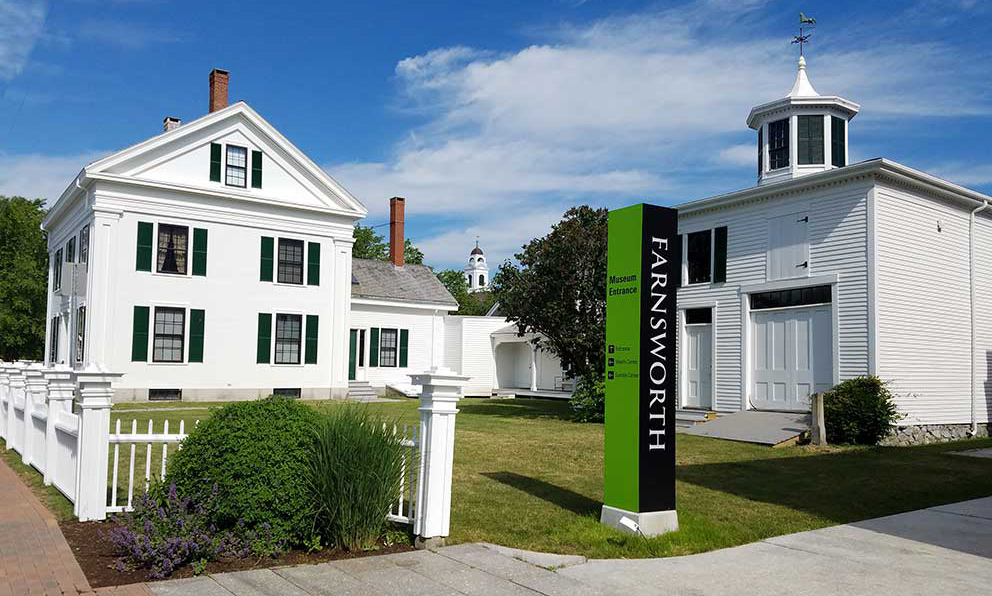 ---
In 1849-50, the Farnsworth Homestead, a large Greek Revival-style home, was constructed on Elm Street in Rockland, Maine. It is appointed in high Victorian style and considered one of the first houses in the city to have hot and cold running water.
In 1935, Lucy Copeland Farnsworth (1838-1935) passed away at age 96. In her will, she directs the construction of a library and art museum in memory of her father and the opening of her family home to the public as part of a new museum campus in Rockland.
In 1973, the Farnsworth Homestead was named to the National Register of Historic Places.
In summer 2023, the Homestead will reopen for select tours.
The Farnsworth Homestead is not wheelchair accessible.
Explore the Farnsworth Homestead Virtually in 3D
Please click here or on the image below.