Brilliant Interplay: The Art of Marguerite Zorach
January 6, 2018 @ 11:00 am

-

12:00 pm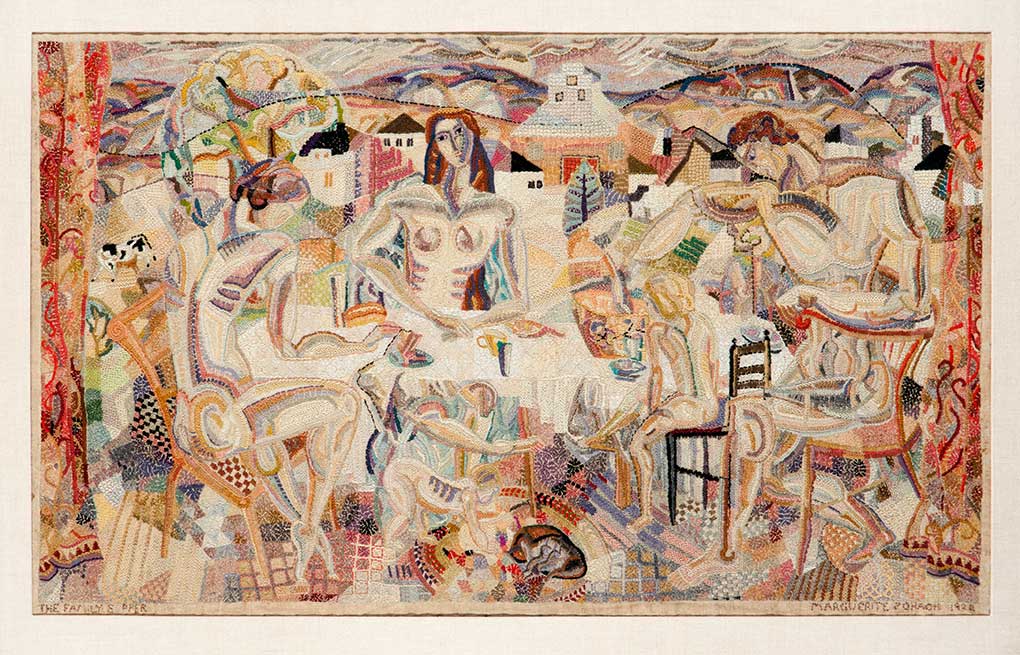 Lecture and Tour by Exhibition Curator Jane Bianco

Artist Marguerite Thompson Zorach (1887-1968) designed and nurtured flower gardens wherever she lived, and throughout her art she employed garden imagery to represent the new spirit of the modern age. Her paradise gardens are the extraordinary domains that we find within her lush tapestries, paintings and poetry, and which extended to her lived environments to the walls of her homes. For Zorach, the garden was a place to "throw off the veil of art's traditions that is hung between us and nature," and her idyllic settings of pagan figures disposed among flora and fauna became the essence of harmony and abandon. Enter through these fantasy gardens for an exploration of the work and life of the remarkable artist examined in Marguerite Zorach—An Art-Filled Life, which closes on January 7, 2018.
Cost: Free with admission.
Snow date: Sunday, January 7, 11 a.m.