Clay Relief Sculpture 101 with Randy Fein
October 1, 2022
@
10:00 am
–
4:00 pm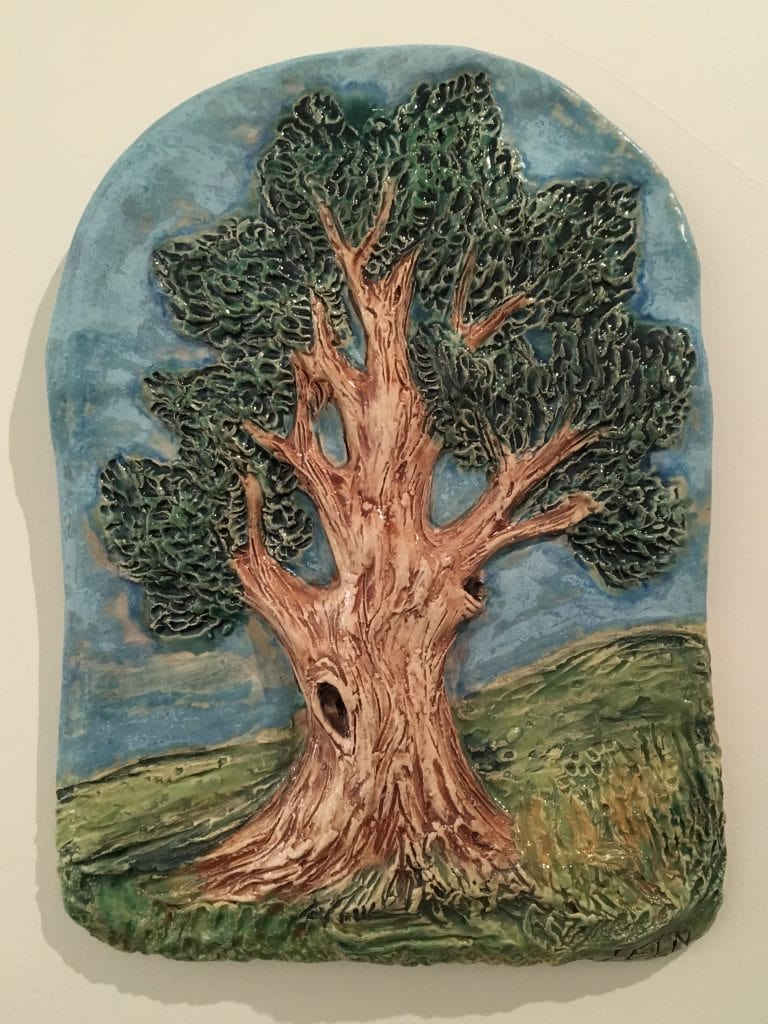 In-person in the Gamble Center on the Farnsworth Campus
This one-day workshop will give you the tools to sculpt a bas-relief sculpture in clay. A bas-relief sculpture features subjects protruding slightly from the background, placing an emphasis on texture, light, shadow, and perspective. This sculptural approach is perfect for creating clay work to be displayed on a wall in your home. 
Students will use air hardening sculpture clay provided by the instructor. This durable clay does not require kiln firing and can left white or painted at home.
Your relief sculpture will be inspired by your personal choice of subject. The instructor Randy Fein will share her expertise in how to create, architecture, seascapes, landscapes, abstract compositions and more, as a relief sculpture. Whimsy and artistic interpretation will be encouraged. Students may select to bring images or drawings to inspire their design. It would be helpful to print out these images to an 8×10 format so they may be used to layout your composition. We will view select relief sculpture from the Farnsworth collection to inform our work and a brief history of bas-relief will be shared.
Whether you aspire to master the art of bas-relief sculpture or seek a relaxing weekend activity, our relief sculpture class offers an opportunity to learn how to sculpt clay in a friendly and focused environment with professional artist and instructor.
Randy Fein is an accomplished ceramic sculptor and well-known arts educator who has a 30-year history of leading community inspired workshops in both public and private schools.
She has taught the art of ceramics at Babson College, in Wellesley, Massachusetts; Castleton State college in Castleton, Vermont; Unity College in Unity, Maine; and at Haystack School of Craft in Deer Isle, Maine. Randy has experience as an artist in residence at Portland Pottery in Portland, Maine, and at Mud Flat Studios in Sommerville, Massachusetts. Her ceramic relief installations are featured in the collections of numerous institutions including: Eastern Maine Medical Center, Bangor, Maine; Maine Medical Center, Portland, Maine; University of Southern Maine, Portland, Maine; Babson College, Wellesley, Maine, and Castleton State College, Castleton, Vermont. The artist has led clay relief and mixed media mural building workshops students of all ages in public and private schools all over New England.
Cost: $163; $145 members