Marguerite Zorach and the Modern Embroidery Movement
October 20, 2017 @ 2:00 pm

-

3:00 pm

$8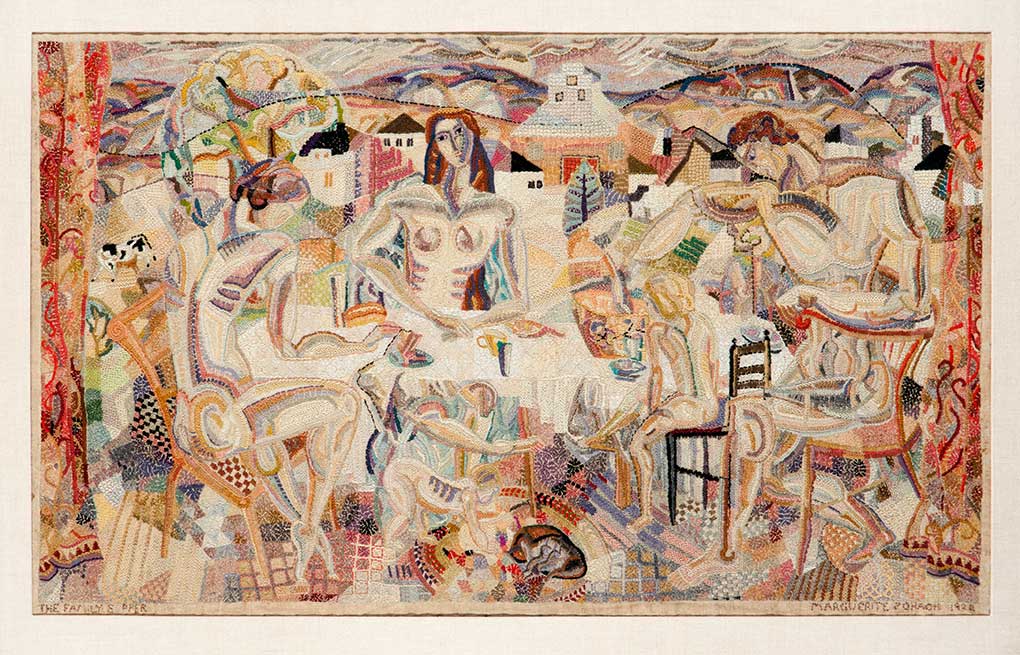 Lecture by Cynthia Fowler

In the first half of the twentieth century, a group of American women artists dedicated themselves to embroidery as a form of artistic expression.  The embroideries they made were consciously designed and executed to demonstrate their training as painters and more specifically their adherence to the principles of modern art.  In the early 1930s, modern artist Georgiana Brown Harbeson declared that the embroideries created by these women constituted a "modern embroidery movement" in America.  In her publications, she identified Marguerite Zorach as one of the key contributors to this movement. This talk is an examination of the embroideries created by Zorach and the arguments put forth by Harbeson that Zorach's embroideries should be evaluated with the same seriousness as any other art form. It will also provide a close examination of individual embroideries by Zorach that demonstrate her vision as a modern artist.  Indeed, Zorach set the stage for the modern embroidery movement that Harbeson would later celebrate.
Dr. Cynthia Fowler is a professor of art history at Emmanuel College, Boston, MA.  Her research on Marguerite Zorach began when she was a graduate student at the University of Delaware, and her dissertation focused on Zorach's embroideries in relation to the American craft tradition.  Since that time, she has published a book, Hooked Rugs:  Encounters in American Modern Art, Craft and Design (Ashgate, 2013) that includes an examination of Zorach's hooked rugs.  Her forthcoming book, The Modern Embroidery Movement:  Marguerite Zorach, Georgiana Brown Harbeson and Their Collaborators, will be released by Bloomsbury Publishing in early 2018.