Wyeth Day Lecture: Up Close with Wyeth and Hopper
with Dr. Kim Conaty, Whitney Museum Steven and Ann Ames Curator of Drawings and Prints, and Dr. Will Coleman, Wyeth Foundation Curator and Director of Andrew & Betsy Wyeth Study Center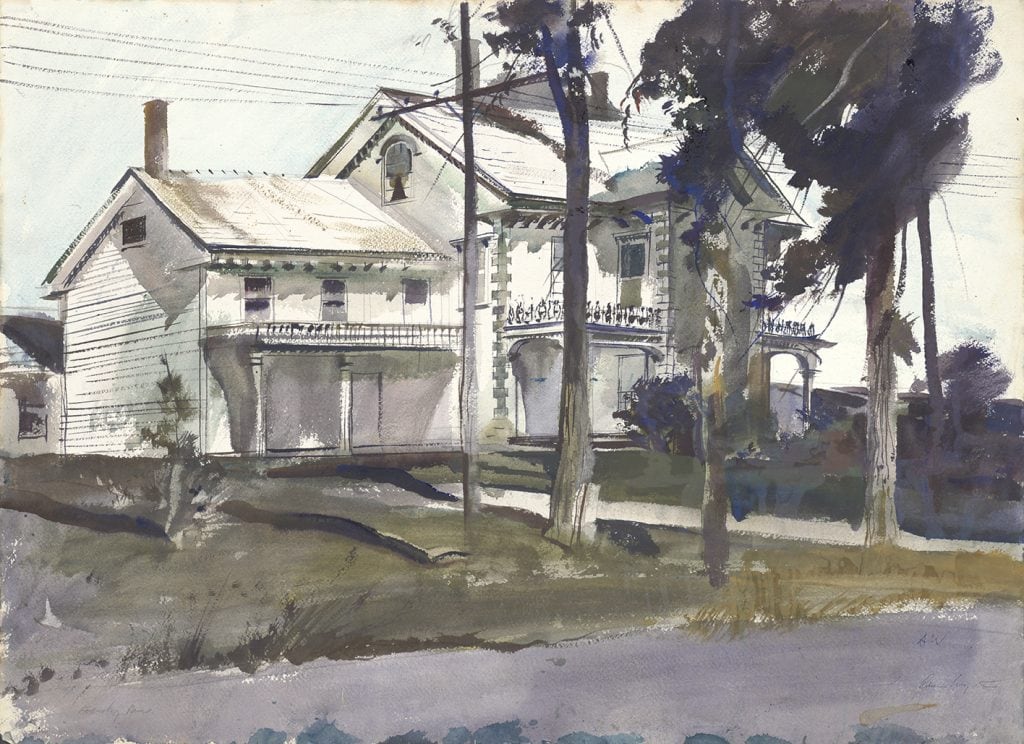 July 10
@
1:00 pm
–
2:00 pm
Join us at Rockland's Strand Theatre for a lively conversation to celebrate Andrew Wyeth's birthday. Farnsworth Chief Curator Jaime DeSimone will be joined by Dr. Kim Conaty, Whitney Museum Steven and Ann Ames Curator of Drawings and Prints, and Dr. Will Coleman, Wyeth Foundation Curator and Director, Andrew & Betsy Wyeth Study Center, in a discussion of two of the most iconic artists of our time, Andrew Wyeth and Edward Hopper. Wyeth and Hopper are also the subjects of an important exhibition at the Farnsworth from May 27 through August 27, 2023, bringing the two artists together for the first time looking at their work in Rockland, Maine. 
Our Wyeth Day Lecture is underwritten by a grant from the Cornelia Cogswell Rossi Foundation.
Don't delay in ordering your tickets in advance – we expect this event to be popular!
Cost: $20; $15 for Farnsworth members
Ticket price includes admission to the Farnsworth after the program.