Wyeth Day Celebration
July 12, 2017 @ 10:00 am

-

8:00 pm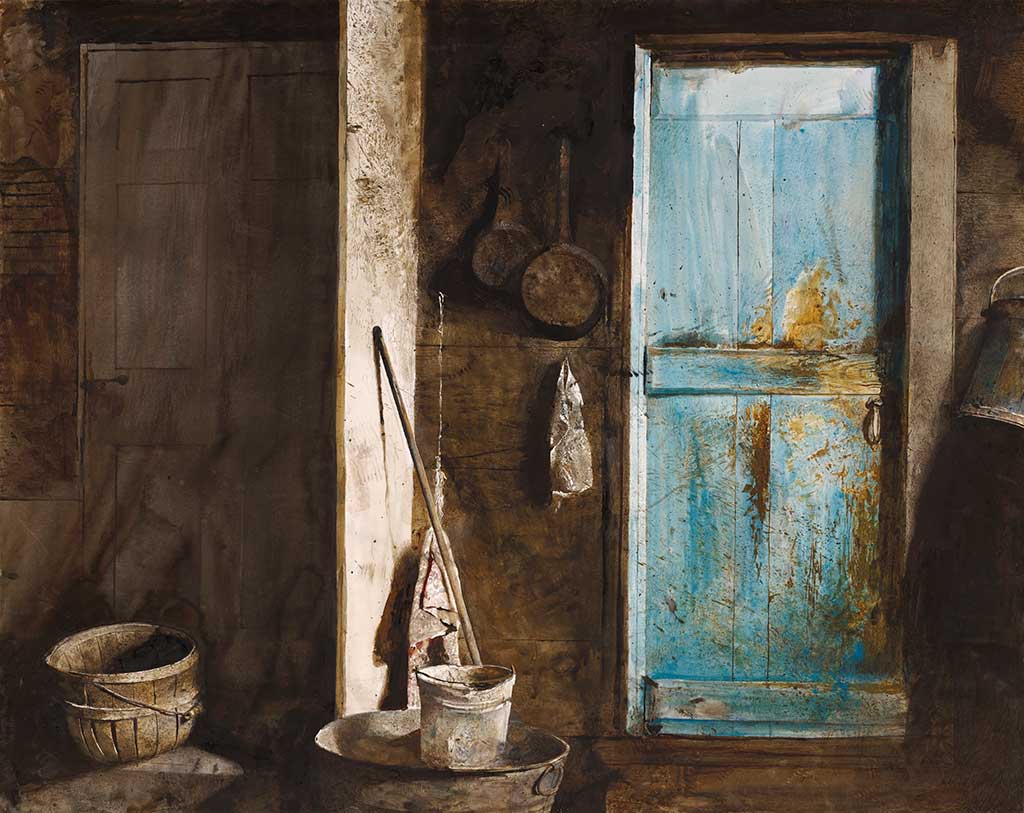 Join us on Wednesday, July 12 as we celebrate the 100th birthday of Andrew Wyeth with a full slate of activities throughout the museum. The celebration will begin at 10 a.m., and will include films; music; search and find activities for kids; a special one-day-only stamp cancelling event for the USPS's new Andrew Wyeth stamps; the Wyeth Day lecture; a book signing; as well as a public toast in the Victorian garden from 3 – 5 p.m.
1 – 4 p.m. Official U.S.P.S. Andrew Wyeth Stamp Pictorial Postmark
To mark the centennial of Andrew Wyeth's birth, the U.S.P.S. is issuing a series of 12 stamps that feature a detail of a different Andrew Wyeth painting. The issuance includes a work from the Farnsworth's own collection, Alvaro and Christina, which is currently on view in the museum's Wyeth Center. Join us on this day, and have your stamp postmarked with a special pictorial postmark on the date of issuance! The event is free with museum admission.
2 – 3 p.m. Annual Wyeth Day Lecture
This year's Wyeth Day lecture at the Strand Theatre will focus on Henry David Thoreau's connection to the Wyeth family of artist. Entitled Heaven Is Under Our Feet as well as Over Our Heads, it will be given by Elliot Bostwick Davis, the John Moors Cabot Chair of the Art of the Americas Department at the Museum of Fine Arts, Boston. Tickets are $10 and $8 for Farnsworth members and may be purchased in advance at www.farnsworthmuseum.org
3 – 5 p.m. Book Signing by Christina Baker Kline
Christina Baker Kline, author of the bestselling novel A Piece of the World, will be in the museum library to sign copies of her book which was inspired by Andrew Wyeth's iconic painting Christina's World. Copies of the book may be purchased in the museum store. The event is free with museum admission.
3 – 5 p.m. Birthday Cupcakes and Prosecco
The Farnsworth invites the public to join in a celebratory cupcake in honor of the great painter's birthday. Prosecco as well as non-alcoholic beverages will be served. Free to the public.
4 p.m. Flute Recital in the Hadlock Gallery
Mrs. Susaki, who with her husband is a lender to the Andrew Wyeth: Maine Watercolors, 1938 – 2008 exhibition, will celebrate Wyeth's birthday with a five minute flute concert. The event is free with museum admission.
5 – 8 p.m. Free admission
The museum, including the Wyeth Center, will remain open free of admission through 8 p.m.
The Wyeth Day celebration is free with museum admission. The public toast is free to all.